How do I manage my Pulsara call status?
From the side navigation tab, tap My Call Status: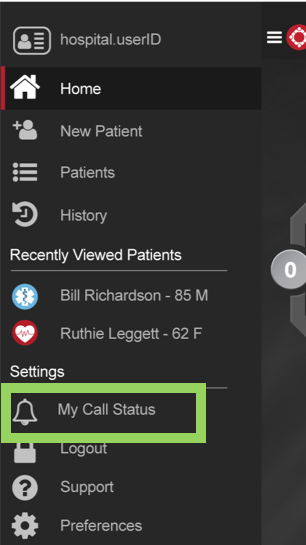 From this section, you can manage your call status for the team(s) that you serve on. If you are a team member at multiple hospitals, you can navigate between hospitals by swiping left or right at the top of the screen.