Consider call status automation with simple scheduling.
From the Side Navigation tab, tap My Call Status: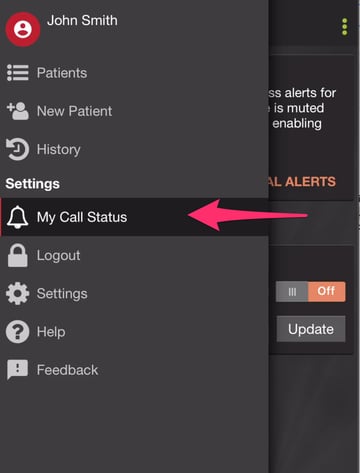 From this section, you can manage your call status for the team(s) that you serve on. If you are a team member at multiple hospitals, you can set call status for teams at any of your hospitals by selecting the desired hospital tab.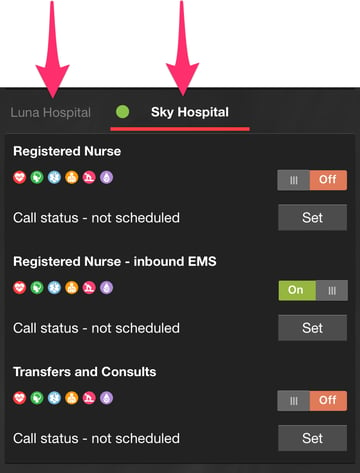 From this screen you can also activate or deactivate your call status for each team in real-time with the On/Off toggle switches or schedule a future on call or off call time.Tap the Set button below your role at the hospital to schedule your next call times.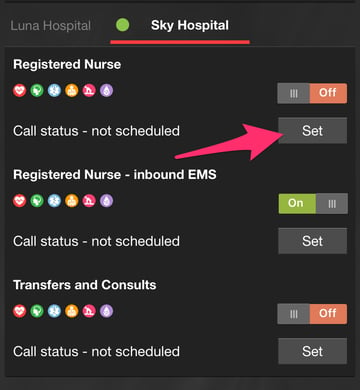 Choose your Next On Call or Next Off Call Time. The same call times can be applied for all teams at this hospital by checking the box below the call times.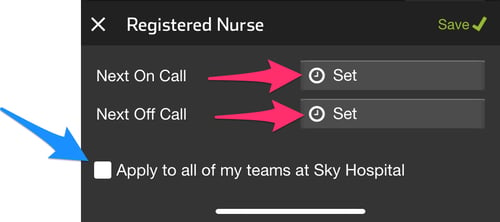 To set your call times in iOS:
Scroll to the desired date and time, tap done, tap Set for Next Off Call. When the times are both input, tap save.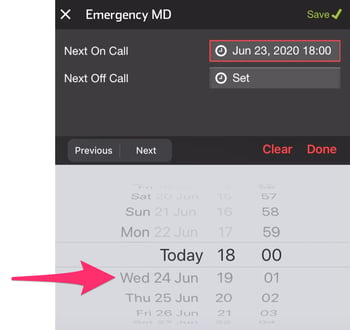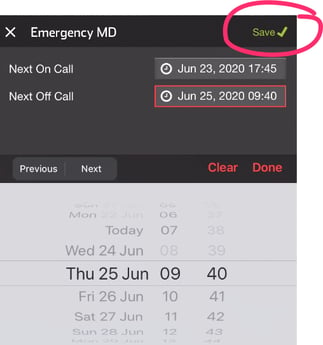 To set your call times in Android:
Tap the date at the top of the time picker, tap the date on the calendar, and tap confirm.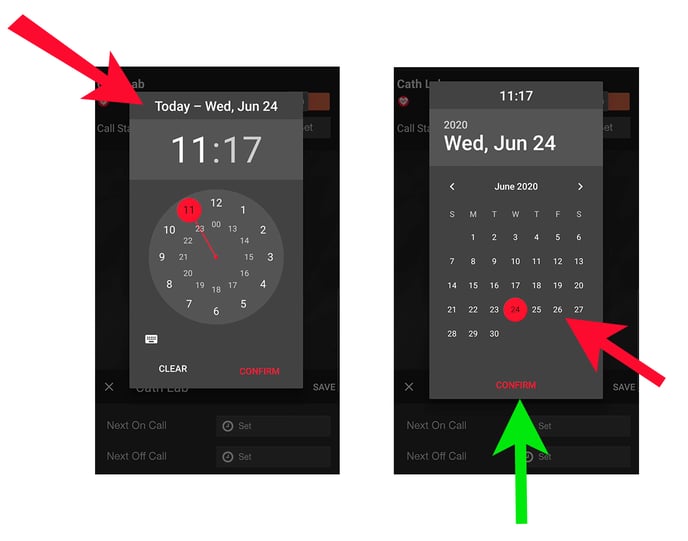 Choose the hour of your next call time (the outside ring of numbers are for AM hours and inner numbers are for PM hours).
After choosing the hour, the clock will change to pick the minute. You can tap a five minute increment on the clock, or drag the hand to an exact minute. When finished, tap 'confirm' in the lower right of the clock.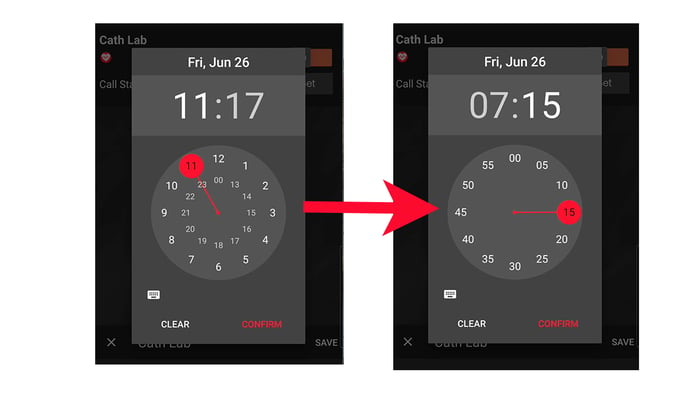 Tap Save after your call times are set as needed.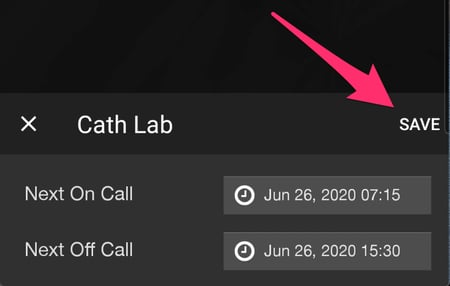 A confirmation will appear that call times have been updated successfully, and they will appear below your team assignment. You will receive a notification 15 minutes prior to the next scheduled On or Off Call time.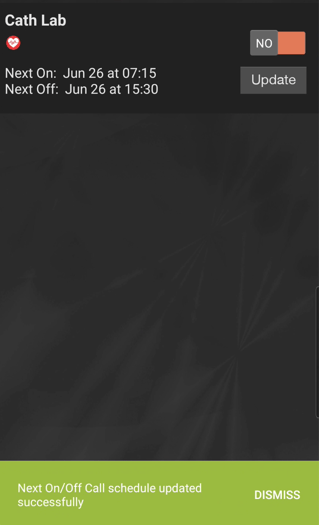 .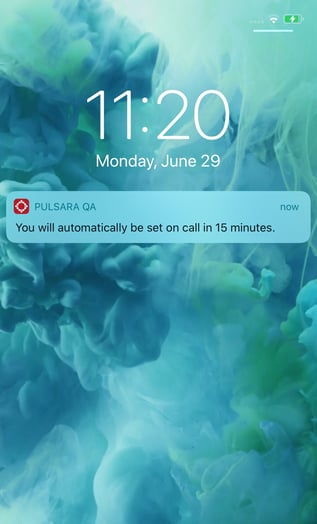 Here's a demo showing how to use the new Android time picker: