This article will provide instruction for enabling automatic app updates on iOS. When enabled, the Pulsara app will automatically update when a new version of the Pulsara app is available.
How to enable automatic app updates on iOS
Go through the following steps to turn on automatic updates on iPhone, iPad, or iPod Touch:
Open the Settings app.
Swipe up until you find iTunes & App Store.
Under Automatic Downloads, turn on the toggle next to Updates.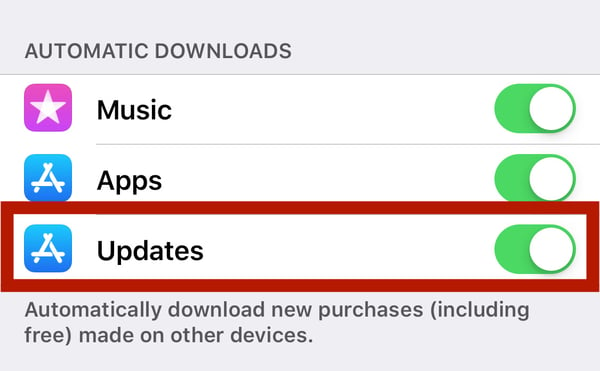 If you have additional questions concerning Pulsara app updates, please feel free to reach out to your facility's Pulsara Administrator or to the Pulsara Client Services Team at www.pulsara.com/help.
Disclaimer
The Pulsara applications are intended to facilitate communication for and accelerate preparation of acute care coordination. The applications are not intended to be relied upon for making diagnostic or treatment decisions or used in connection with monitoring a patient.
Bringing together our innovative PULSARA PLATFORM with our Internet of Lifesaving People™ advisory services to promote streamlined workflows and positive change management to enable Internet of Lifesaving People™ real-time communication and information sharing for healthcare teams.
Copyright © 2019 Pulsara.com. All Rights Reserved