With Android 8.0 and higher, you now have the ability to override Do Not Disturb for Pulsara Alerts. This gives you the ability to turn your phone on DND and still receive Pulsara Notifications for all Patient Types.
With Android Channels, you now have the ability to selectively turn on Override Do Not Disturb for any Primary Notification or Secondary Alerts (Case Stopped, Image Upload, Miscellaneous, Team Messages).
To turn on the Override of Do Not Disturb for any patient types, follow these steps (note: the following steps are from a stock Android Device. Steps might vary slightly with different Android Versions and devices like that of Samsung. Reach out to our support staff for specific instructions if needed).
1. On your Android phone running Android Version 8.0 or higher, open up your phone settings. Find the Pulsara Application under Applications or Application Manager depending on the phone you are using. Tap on "Notifications".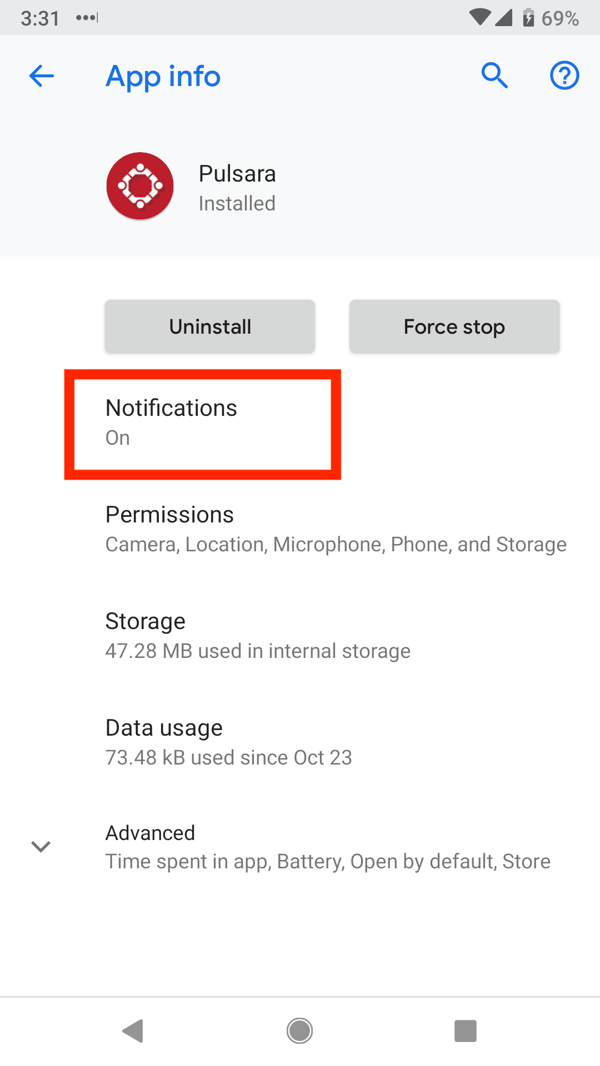 2. Tap on any of the Android Notification Channels in which you want to turn on Override Do Not Disturb (In this example, we will turn on Override for Cardiac Arrest Primary by tapping on that specific channel). Once you tap on the Android Notification Channel, tap on "Advanced".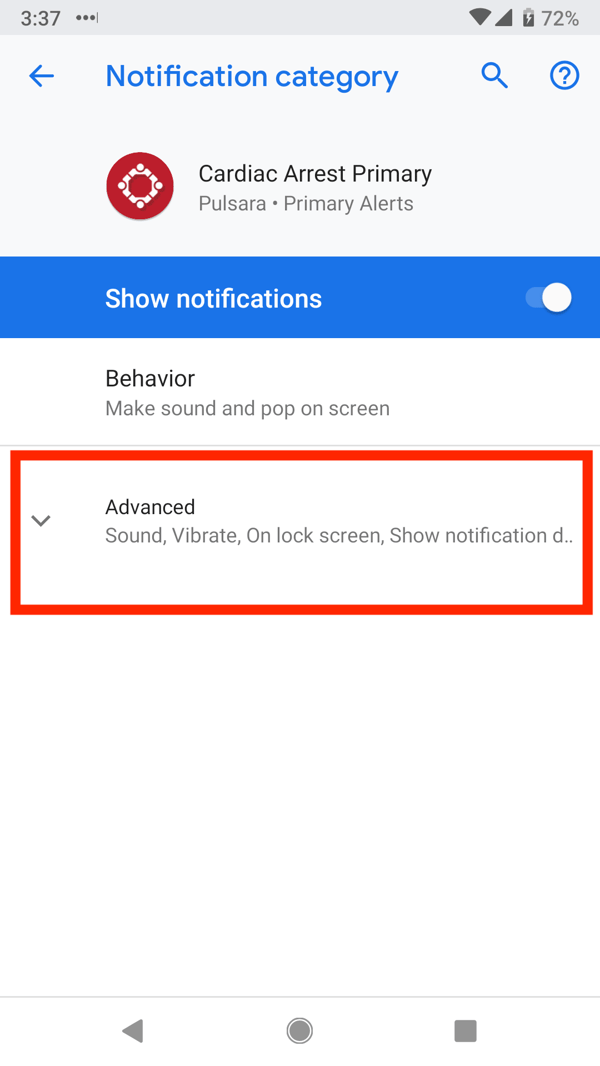 On the new screen, scroll to the bottom and you will see a toggle associated to "Override Do Not Disturb". Slide this toggle to on.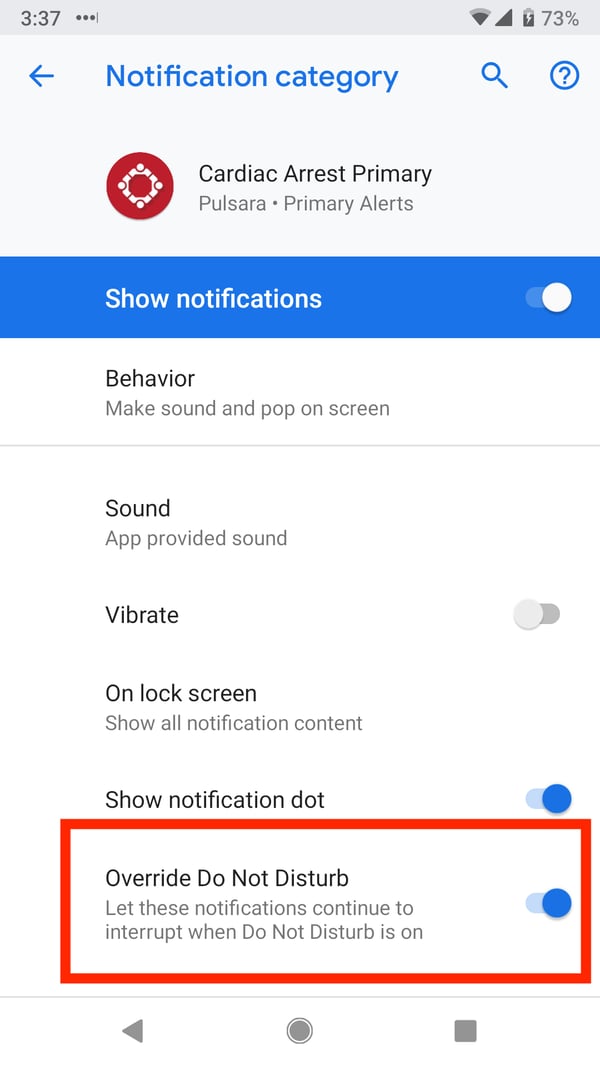 That's it. You have now turned on Override Do Not Disturb for Cardiac Arrest Primary Alerts. Now you know the process, you can turn this on for any Pulsara Alerts.
If you have additional questions concerning Pulsara Alerts, please feel free to reach out to your facility's Pulsara Administrator or to the Pulsara Client Services Team at www.pulsara.com/help.
Disclaimer
The Pulsara applications are intended to facilitate communication for and accelerate preparation of acute care coordination. The applications are not intended to be relied upon for making diagnostic or treatment decisions or used in connection with monitoring a patient.
Bringing together our innovative PULSARA PLATFORM with our Internet of Lifesaving People™ advisory services to promote streamlined workflows and positive change management to enable Internet of Lifesaving People™ real-time communication and information sharing for healthcare teams.
Copyright © 2019 Pulsara.com. All Rights Reserved