This quick start guide will walk you through the installation of Pulsara on your mobile device.
1. Search for the PULSARA Application in the Apple App Store or Scan the QR Code below with your QR Code Scanner. If you have an Android Device, search in the Google Play Store or use the QR code below:
APPLE: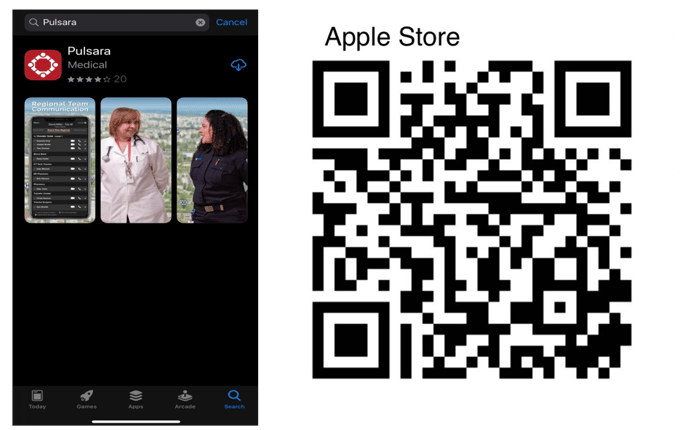 ANDROID: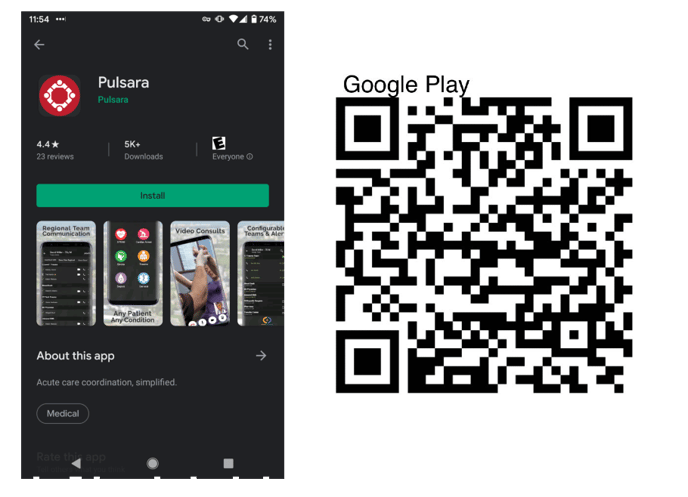 2. Download the application to your device.
3. Once the application is downloaded to your device, open the PULSARA application by pressing on the Pulsara icon. When you first open the application, it will prompt you to "Allow Notifications". Pressing "Allow" will enable your device to receive messages.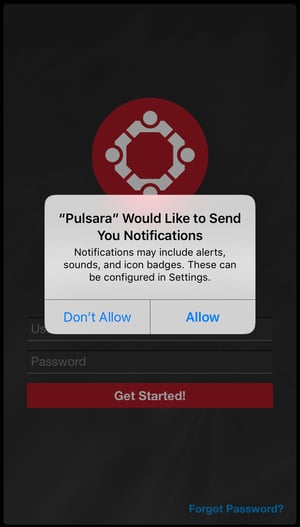 Follow the guided prompts to give Pulsara access to all the phone features it needs to work (camera, microphone, critical alerts, location, and persistent banners). You'll then be prompted to login.
NOTE: The delivery of Pulsara notifications may be affected by the "Driving Mode" settings of your phone.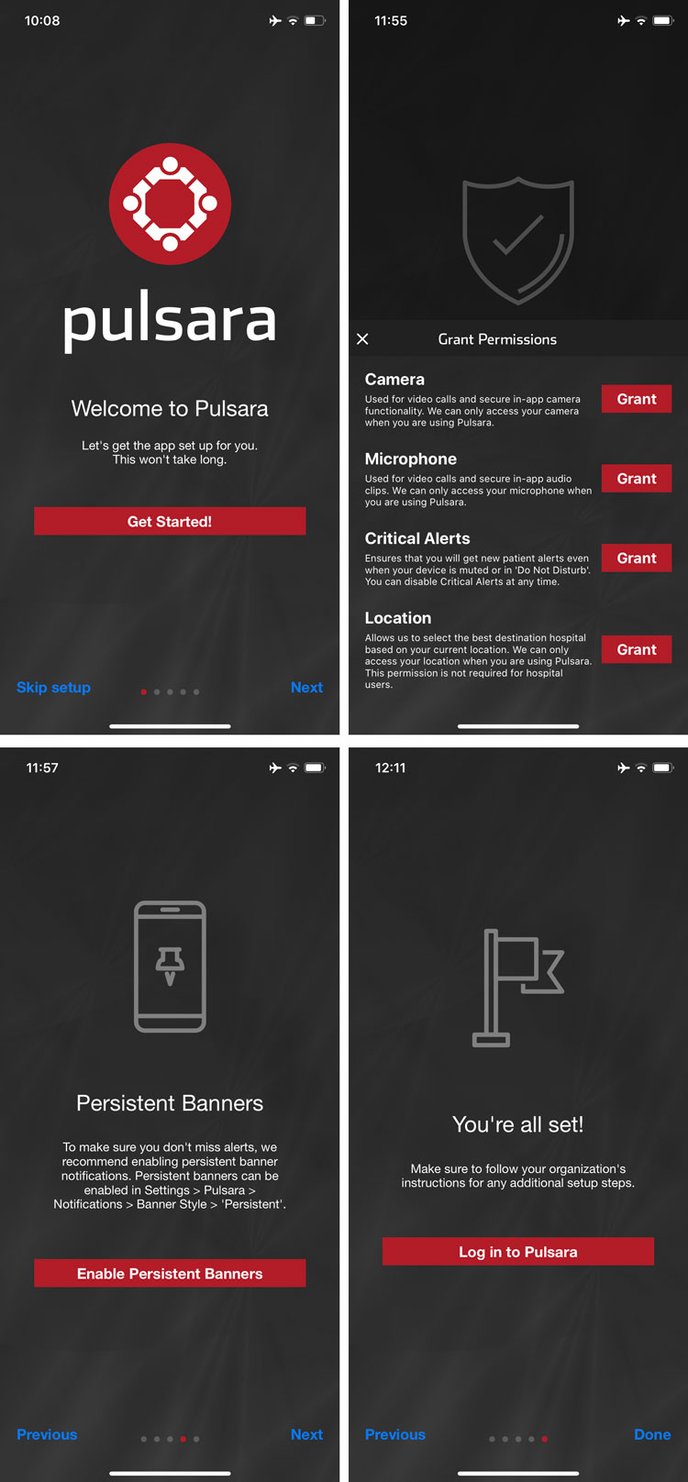 If the guided prompts have been skipped, continue with the steps below to complete setup of Pulsara.
4. Next, you will login to the application with the credentials you created with the account setup.
During these next steps, we will initiate a new patient to set up your device for Video Calling. After video settings are correct, we will cancel this case and not alert anybody.
5. On the new patient screen, tap on the General Patient Icon to start a new case. Scroll down to the "Images" button and tap on it. Once you tap on the images button, the application will prompt your to allow access to the camera. Select "OK" and pin in.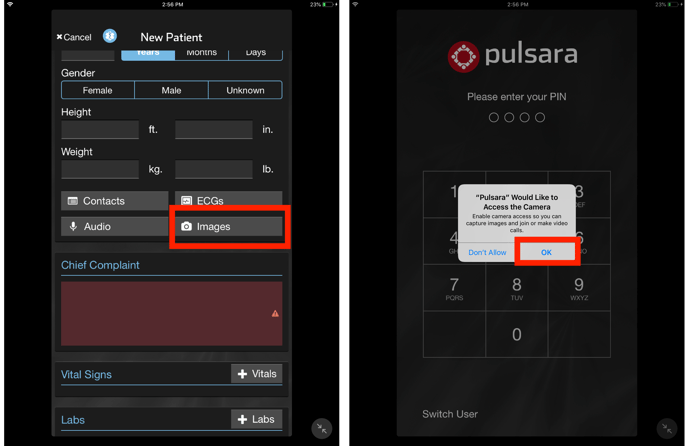 6. Lastly, to enable your microphone, tap on the "Audio" button, right next to the Images button. Tap on the "+" icon in the lower right corner. Once you press this "+" button, you will receive a prompt to enable microphone access. Tap on OK.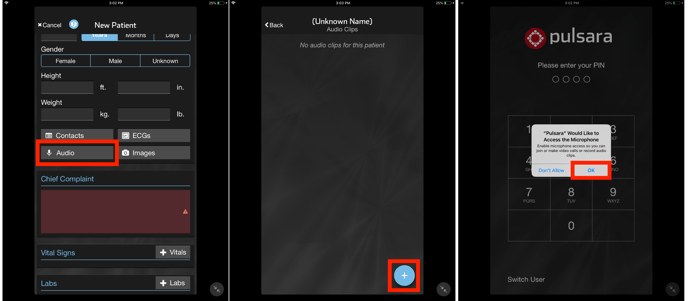 7. Pin back into the application and press the back button in the upper left hand corner. Finally, as we do not want to start a case at this time, tap on the xCancel button in the upper left hand corner.
After all video settings are correct, make sure to cancel this case to avoid alerting a team.