How to configure iOS notification settings for iPhones, iPads, and iPod Touch devices.
This article will walk you through iOS Notification settings.
VERIFY
Vibration is off,
Volume is turned up, and
Verify Call status is ON

Then, go to your phones SETTINGS and press NOTIFICATIONS.
VERIFY
All alert toggles are set to on
Banner settings is set to show Banners as Persistent. Please note that if you are running iOS 9 or 10, your options will be either Banners or Alerts. You will want to select Alerts.
iOS 11 - Select Persistent
iOS 9/10 - Select Alerts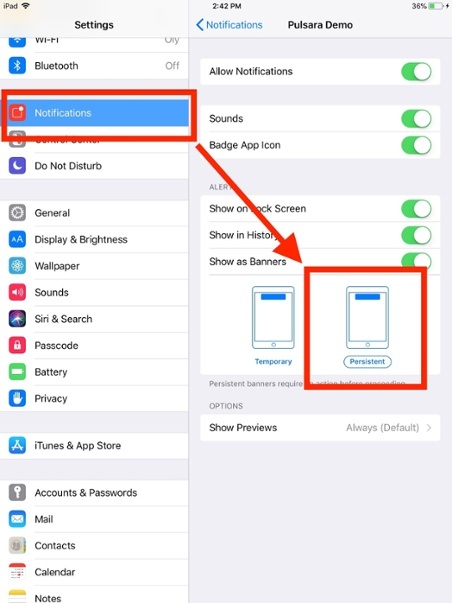 iOS 12 - Under Notifications make sure that Notifications are set to on and that Banner Style is set to Persistent.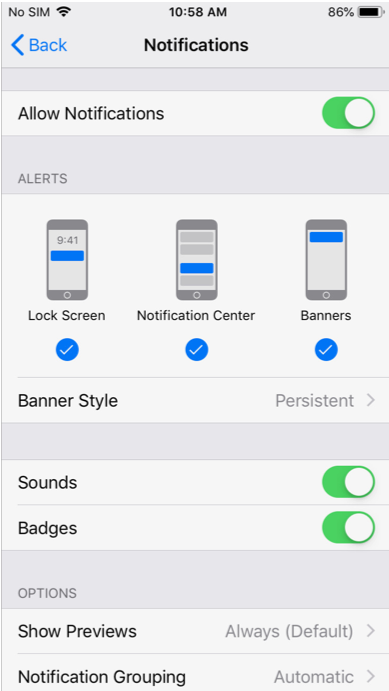 Next, GO TO Sounds
VERIFY
Alert volume slider is all the way to the right
The Change with Buttons toggle is set to On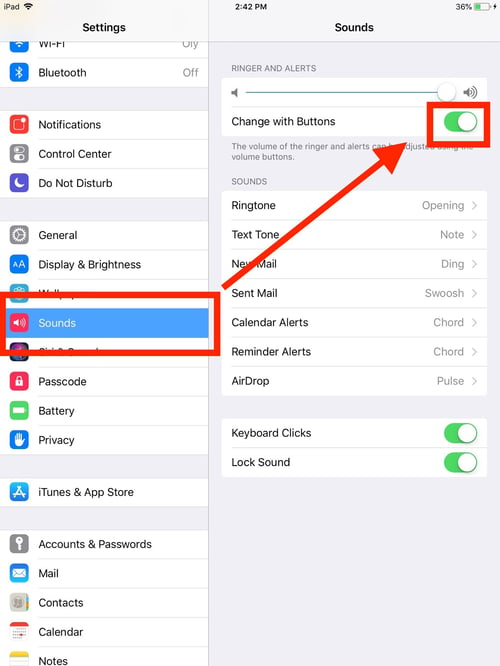 With iPhones it can be helpful if you have Vibrate with Ring turned on by navigating to your phone settings -> Sounds & Haptics screen.
Lastly, verify the volume is at max by pressing the hardware volume button on the right of the device. You should see a visual indicator of device volume appear and press the up hardware button until this is at max.