The History Screen Supports:
Locating stopped Patient channels created up to 60 days ago
Viewing patient outcomes
Opening Patient Channels for placing Pulsara video calls from the Contacts screen
Analyzing post-discharge data to identify readmissions and other potential areas for improvement
Long term treatment goals and plans
To access History, Tap the navigation menu icon in the upper right corner to open the Navigation Menu.
Note: If the navigation menu icon is not available, navigate back to the Patient List.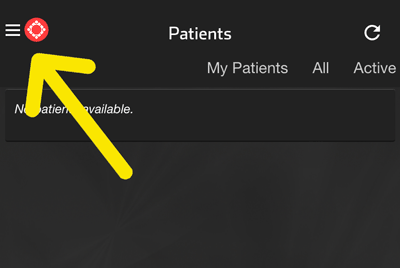 Tap on History.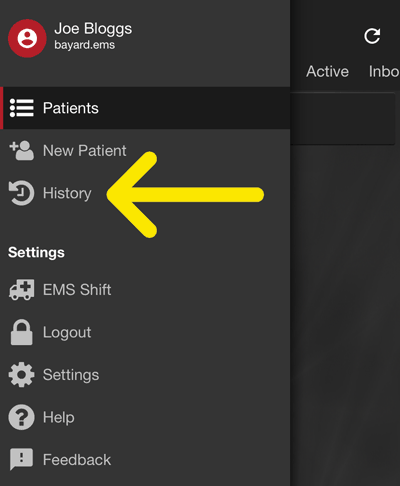 Tap on the timeframe and choose history as far back at 60 days to see all Patient history available for that time frame.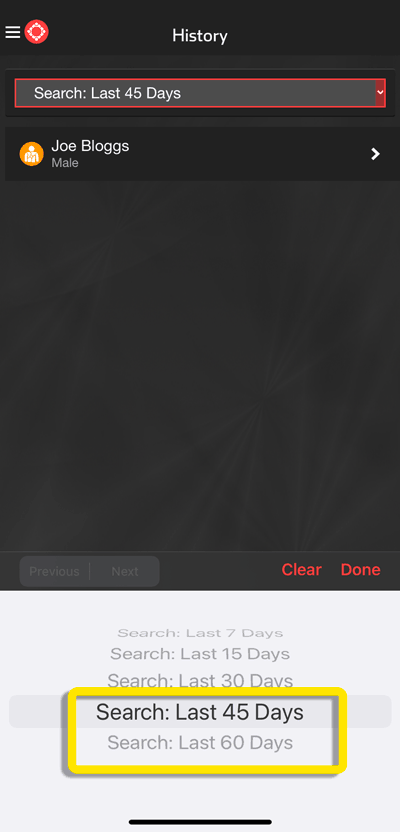 After searching patients by date range, open a Patient Channel to reference patient details, start a Pulsara PATIENT audio/video call, review post-discharge data, etc.
EMS Users:
Filter by patients stopped within the past 7 days (the default setting), 15 days, 30 days, 45 days, and 60 days
Hospital Users:
View patients where the current user was part of the care team (i.e. received a primary alert about the patient) under "My Patients"
View patients where they were not part of the care team under "Other Patients". HIPPA best practices involve only doing this once. When a patient is opened under "Other Patients", a special activity log message will be created to indicate this occurred
For Facility users approved at multiple facilities, a Hospital field allows filtering stopping patients per facility. The field defaults to show stopped patients for "All Hospitals"