The Pulsara Summary Report provides an overview of patient information that can be viewed in HQ and/or printed to send with a patient as they are transferred within departments or to other facilities.
Print the Pulsara Summary Report
Open Pulsara HQ.
Locate the desired patient from the list.
Click on the Patient Details button (...).

Click on Pulsara Summary Report to open the report.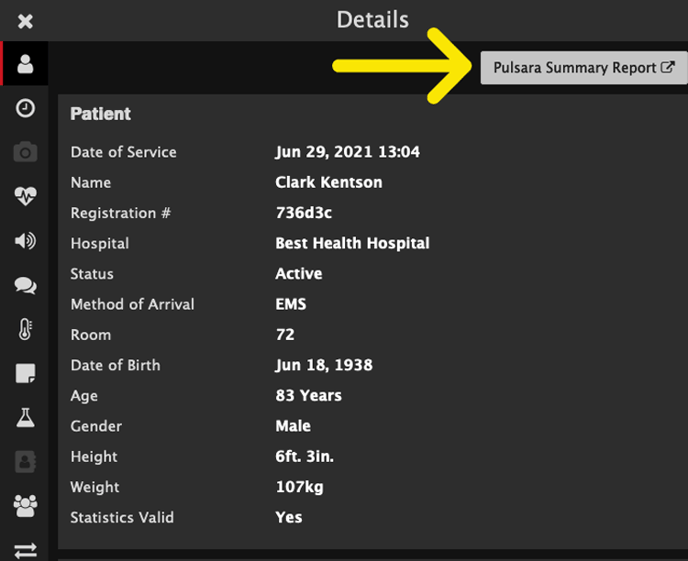 View or print the report as needed.
To print the summary report, click on the Printer icon in the upper right of the report.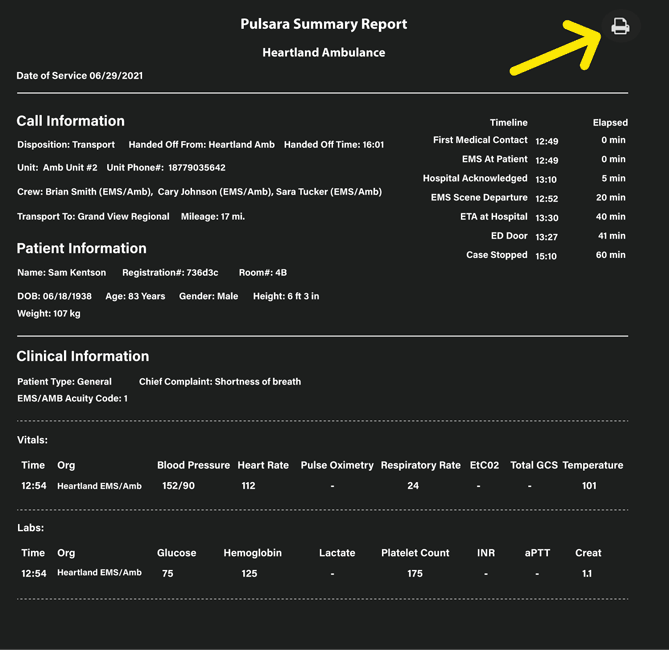 A sample print preview in the Chrome web browser pictured below.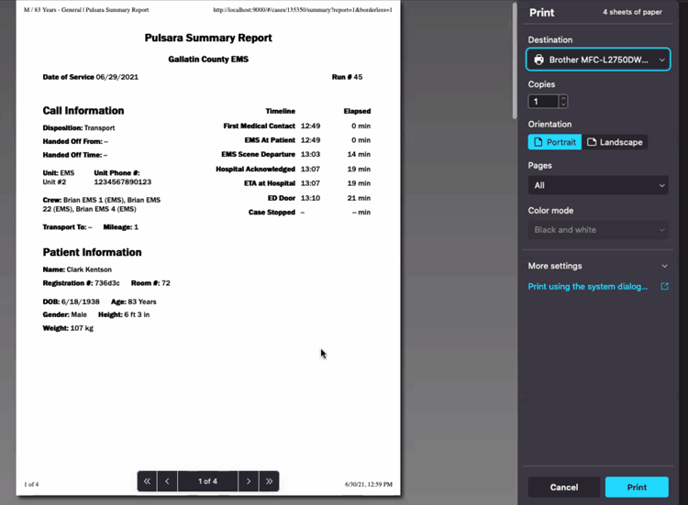 If a digital archive/export is desired, most web browsers offer a Save to PDF option from the File > Print menu.