Hospital availability will allow your teams to see critical details about a facility's capability to accept patients. Prior to choosing a destination, these details will allow your team to make a more informed decision.
Viewing Hospital Availability when choosing a Destination
The screen below shows an example of various ED Availability information that a Destination may specify.
An icon will indicate status (green, yellow, red, or closed) and a comment will appear to the right of the status icon.
If a facility has not specified Availability information, the facility will still be listed with distance and drive time, but will not list Availability.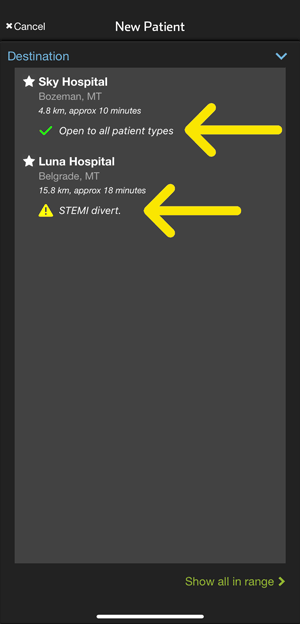 Viewing Hospital Availability from the Navigation Menu
Tap the icon in the upper right corner, then choose Hospital Availability from the menu.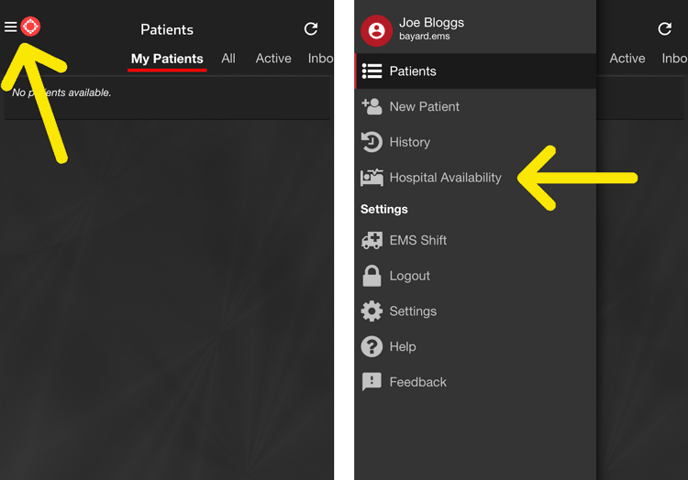 Hospital Availability will display facilities within 200 miles of the mobile device. The initial list of hospitals is made up of those that are common recipients of your patients.
Tap Show all in range in the lower right to see more facilities.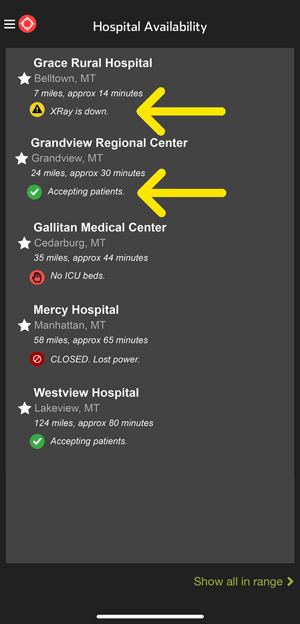 To see additional hospitals including those up to 200 miles away, tap "Show All within 200 miles".