How to Set Shift Details
At the beginning of your shift, login to Pulsara and the EMS shift screen will appear.
Select the crew members you're working with.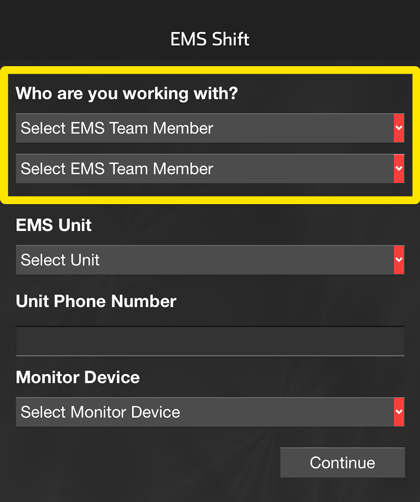 Crew members that you add at the beginning of your shift will be associated with all patient cases you create during your shift.
Choose your EMS Unit.
Note: This step is critical because it allows smooth patient handoff to other EMS agencies.This also helps the hospital identify which unit is transporting the patient.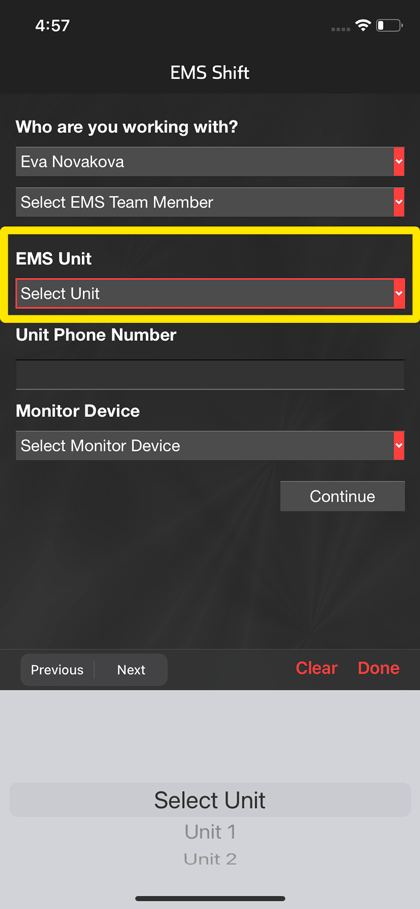 Add your Unit Phone Number.
Adding the Unit phone number makes it easier for the destination facility to contact you by phone if needed.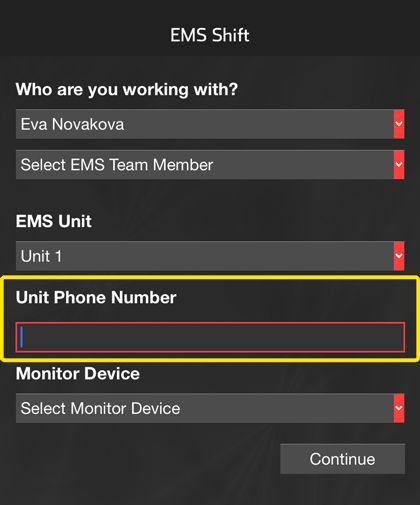 If available, choose the Monitor Device being used. This option will be available if your agency has configured an integration between Zoll or Phillips cloud.
Selecting the monitor now will save valuable time and avoid extra steps later when attaching ECGs to a patient case.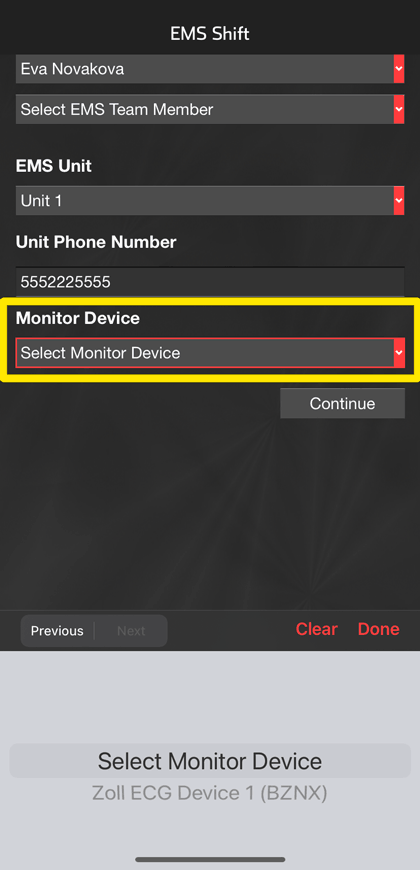 Tap Continue after fully completing the information to reach the Pulsara home screen.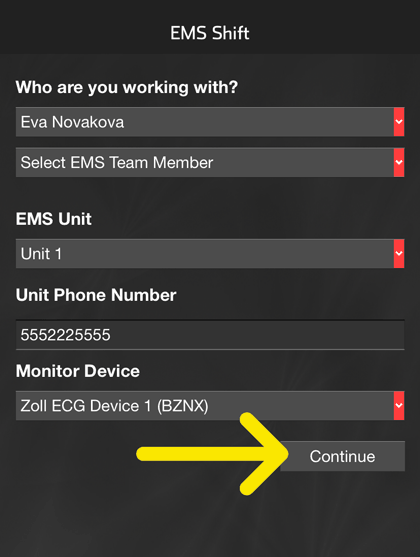 To change any information during your shift, tap the navigation menu icon and choose the EMS Shift menu item.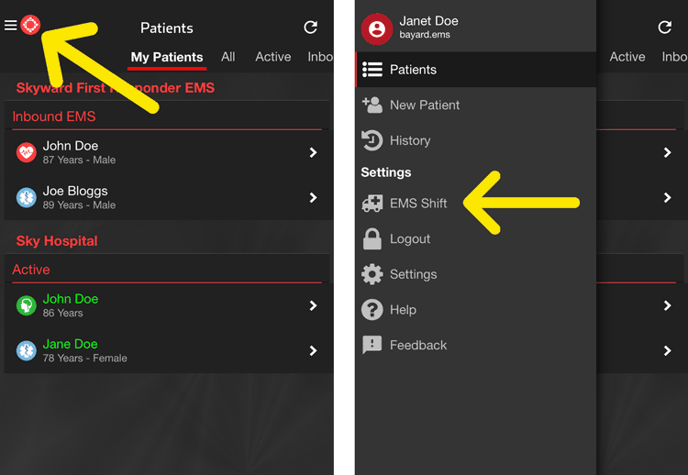 Once you've made changes, tap Save in the upper right to complete your changes.