This article will walk you through how to enable critical alerts with iOS devices running iOS 12 or higher.
With Pulsara version 10.1 and iOS version 12, users are now able to enable critical alerts for Pulsara Notifications. With Pulsara's Critical Alerts feature turned ON, you can enable Do Not Disturb mode on your phone and ONLY Pulsara alerts will play an audible sound.
To enable Critical Alerts for your Pulsara Notifications follow these steps:
1. Login into the Pulsara application and navigate to the side navigation drawer. Tap on "My Call Status."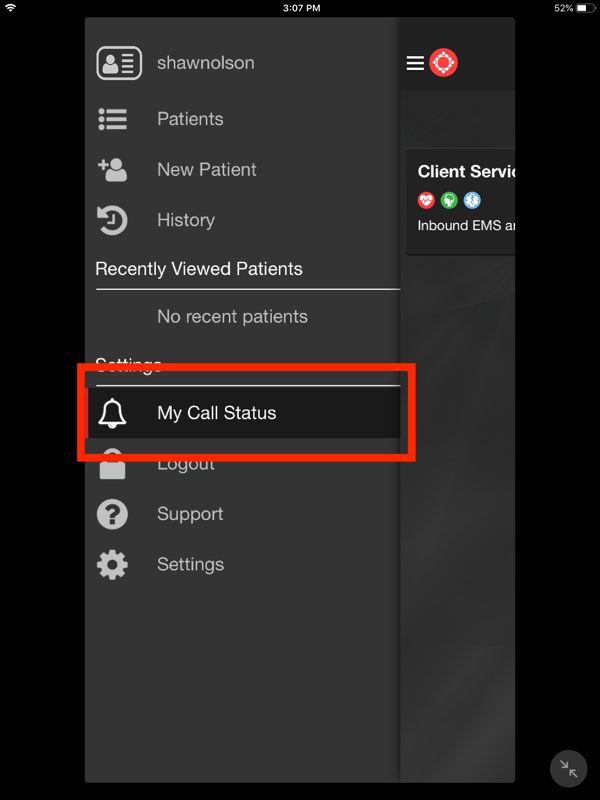 2. In the upper right hand corner, tap on the three vertical dots which will open up more options for alerts. Tap on "Enable Critical Alerts."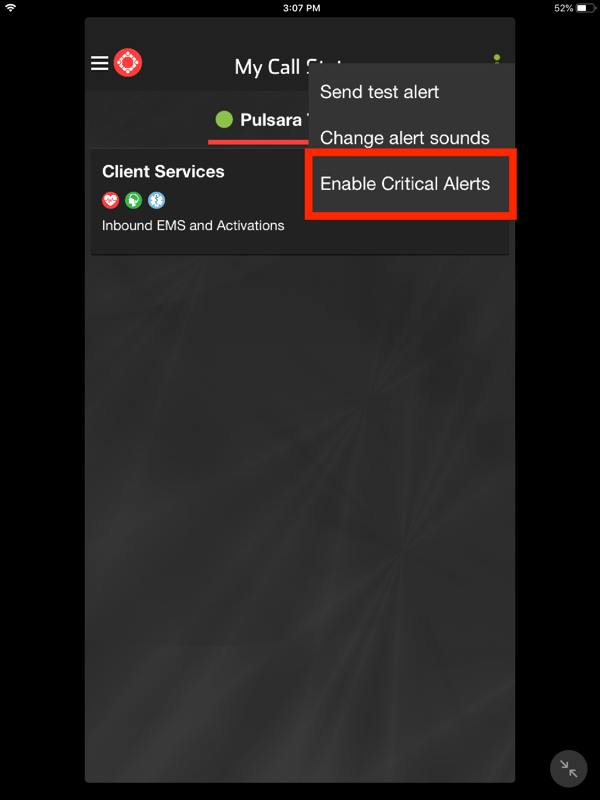 3. A prompt will appear and press allow. Thats it, you are all set up for critical alerts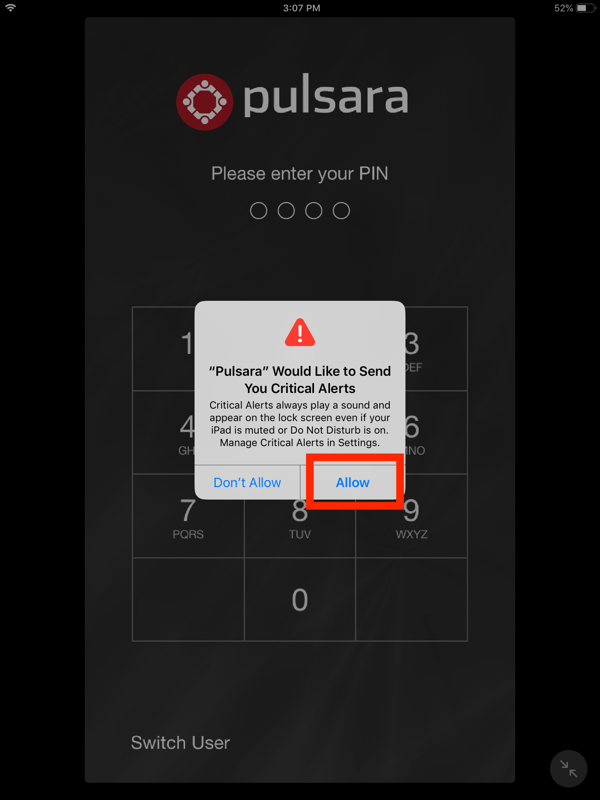 If you wish to disable Critical Alerts or enable then at anytime, you can also open up your device settings and tap on Notifications -> Pulsara. In the upper corner, there is a toggle that allows you to turn Critical Alerts (Allow Critical Alerts) on or off. Slide the toggle to on or off respectively.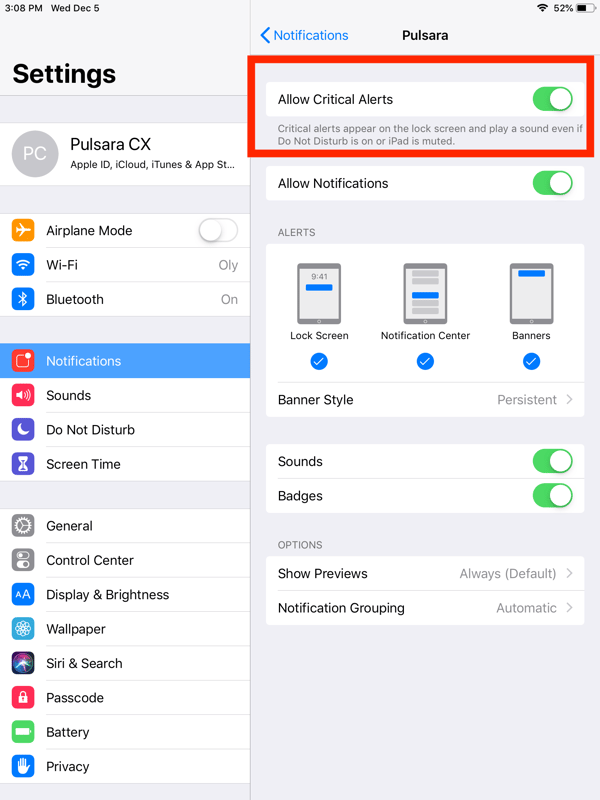 Note: Enabling Critical Alerts for Pulsara will create alerts that do not honor your device's volume settings. These new alerts will play at full volume much like that of an "Amber Alert." Also, Critical Alerts will only play when the application is in the background. When the Pulsara application is in the foreground, they will play as normal.
If you have additional questions concerning Pulsara Alerts, please feel free to reach out to your facility's Pulsara Administrator or to the Pulsara Client Services Team at www.pulsara.com/help.
Disclaimer
The Pulsara applications are intended to facilitate communication for and accelerate preparation of acute care coordination. The applications are not intended to be relied upon for making diagnostic or treatment decisions or used in connection with monitoring a patient.
Bringing together our innovative PULSARA PLATFORM with our Internet of Lifesaving People™ advisory services to promote streamlined workflows and positive change management to enable Internet of Lifesaving People™ real-time communication and information sharing for healthcare teams.
Copyright © 2019 Pulsara.com. All Rights Reserved