This article will walk you through Android Notification Settings and also give you some troubleshooting techniques for alerts.
*Notes:
Images and steps in this document were taken using a Samsung Galaxy S8 running Android version 8.0.0 and Samsung Experience version 9.0 and may vary based on android device.
Pulsara is not presently compatible with Android Auto. While using Android Auto, it is possible for you to miss audio notifications. If you have questions about this, please reach out to your Pulsara Client Services Team.
__________________________________________________________________
1. Access your settings: To access the settings on your phone, swipe from the top of the screen down or find the settings icon in your All Apps.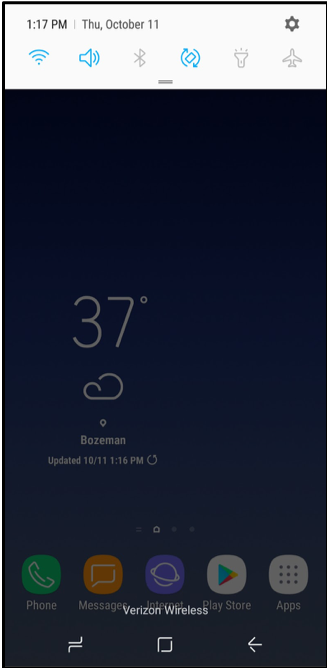 2. Tap on "Apps". Sometimes this is called Applications Manager too.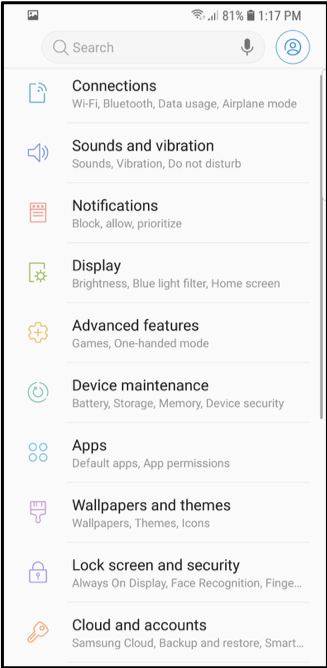 3. Tap Notifications: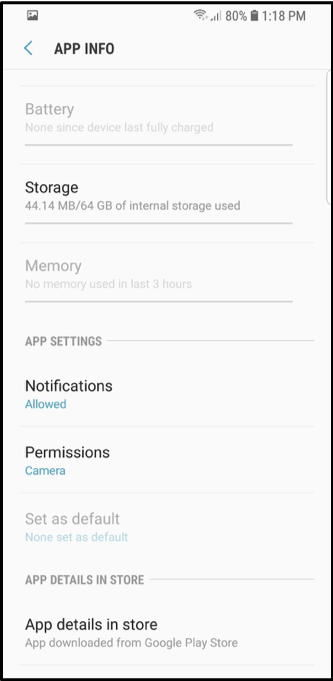 4. Navigate to Pulsara for Alerts: Android allows for varying diversity in alert notifications. We recommend setting up the alerts as seen in the following images. Ensure all Alerts are toggled to on.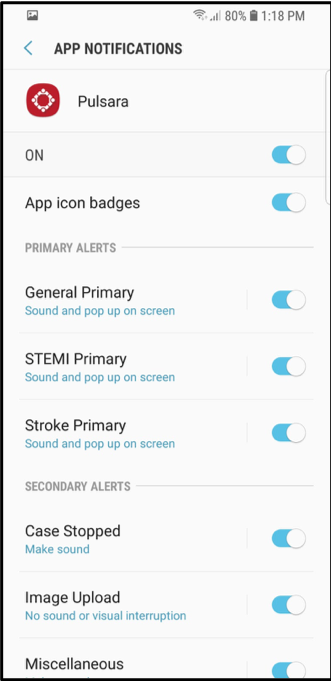 5. Alerts Continued: Android allows for the optimization of alerts by groups. Continue to ensure that all alerts are toggled on.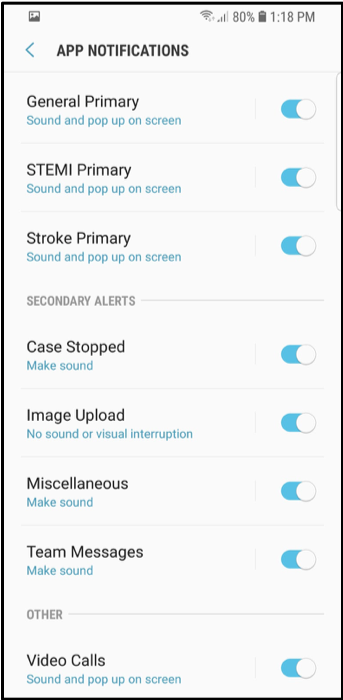 6. Alerts Continued and Vibrate Option: After ensuring all alerts are toggled on, also set vibrate to on as well.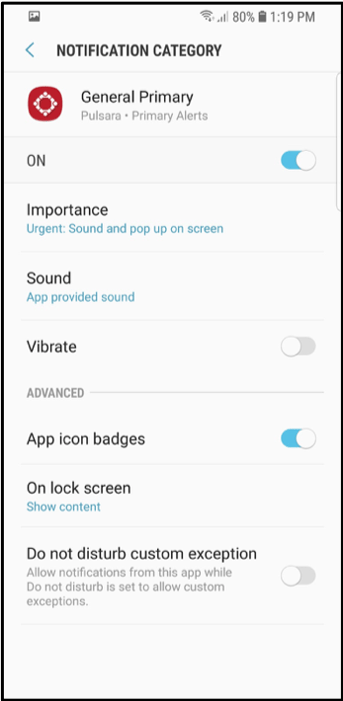 Note: The above image show vibrate is off. Simply slide the toggle to enable vibrate when alerted.
Troubleshooting: With Android, if you change your default sound you will lose your the ability to set the default Pulsara Alert sounds. If you change your default sounds and would like to use the Pulsara Alert sounds (which we highly recommend), you will need to clear the storage on the application to reset Pulsara to it's default state. Do this by opening the Application Info page and click on Storage: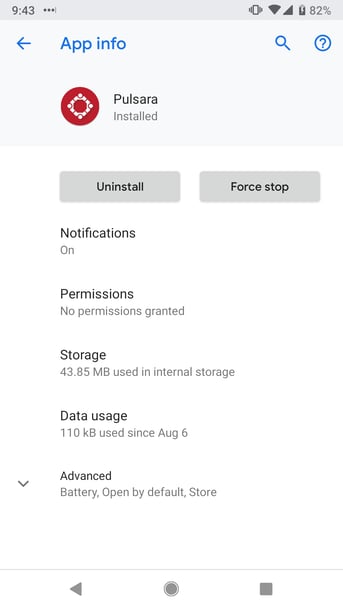 Then, tap on Clear storage. Doing this will require you to log back in, but it will restore the application to its original state and you will have access to the Pulsara Default Alerts: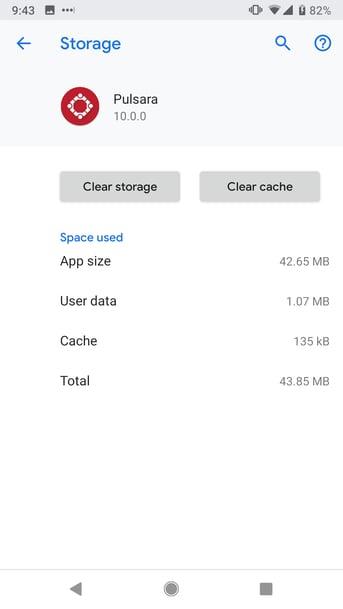 Disclaimer
The Pulsara applications are intended to facilitate communication for and accelerate preparation of acute care coordination. The applications are not intended to be relied upon for making diagnostic or treatment decisions or used in connection with monitoring a patient.
Bringing together our innovative PULSARA PLATFORM with our Internet of Lifesaving People™ advisory services to promote streamlined workflows and positive change management to enable Internet of Lifesaving People™ real-time communication and information sharing for healthcare teams.
Copyright © 2019 Pulsara.com. All Rights Reserved